Shower Benches can make bathrooms more functional. Moreover, they can even enhance the look for your bathroom. So, if you're planning to build one in your bathroom, how wide or deep should it be?
Also, what is the height of a shower bench?
Even though there's a definite answer to this question, there are some things you need to know. Normally, the shower bench should have a height of 17-20". But it varies from person to person.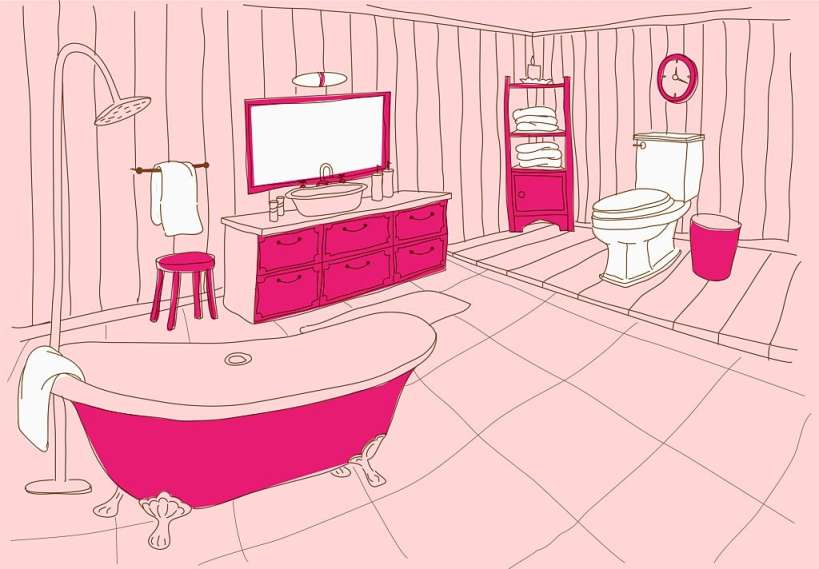 This is mainly because the height and width of a shower bench will depend on its user. However, you need to make sure that you're leaving enough space in your bathroom.
Well, you're in luck because we've prepared a complete guide for the shower bench in this article. Moreover, we'll even show you some pros and cons about it. Also, there's a step-step guide for you to build one in your own washroom.
So, let's not waste any time and get right into it.
Benefits OF Gorgeous Shower Benches
By now, you'll know that shower benches can enhance the look of your bathroom. But, what are the other benefits that you'll get by having one other than good looks? Let's take a look at some of the benefits of shower benches:
1. Helps With The Mundane Tasks
Tired of doing all the mundane tasks in your washroom? Well, if you build a shower bench, it'll help you complete those tasks easily.
Mundane tasks like drying the toes or shaving the legs will be much easier if you have a shower bench. As a matter of fact, you can just sit around on the bench and complete all the tasks.
2. Helps To Perform Different Grooming Tasks
Yes, we know how much time and effort grooming takes. In fact, it can get annoying sometimes to stand there and complete those tasks.
Well, you'll never have to worry and give those efforts again. This is because if you have a shower bench, you can sit there and complete them easily.
3. It Helps an Injured Person
Normally if you have an injured person in your house, they can't access the showers by standing. So, in this case, if you have a shower bench, it'll be really helpful for them.
In fact, having a shower bench will allow them to perform their showers comfortably.
4. Creates a Better Atmosphere
You can create a spa-like environment in your bathroom by having a shower bench. As a matter of fact, a shower bench can help if you have toddlers roaming around the house.
So, by seeing the benefits, you can decide whether you need a shower bench or not.
How High Should a Shower Bench Height Be?
By now, you'll know why you need a shower bench in your bathroom. Moreover, we even gave a brief idea about the height of a shower bench.
So, what should be the height of the shower bench?
The height of a shower bench should be around 17-20". But wait, hear me out. If you want the shower bench to be comfortable, you'll need to take some considerations.
As a matter of fact, the shower bench shouldn't be higher than the back of the knees. You'll need to build it in such a way that it's lower than the knees.
On the other hand, if many people are using this bench on a regular basis, build it according to the shortest person. By doing this, you'll ensure that no one can experience any sort of discomfort.
Also, it's really important that you provide the correct measurements at the time of building a bench. And, if you do it yourself, check the measurements again and again. This is because if you mess it up, there's no going back.
The ADA (Americans with Disabilities Act) recommends that the rear edge of the seat should be 2 ½ inch max. And, the front edge should be 15-16inches to the wall.
How Wide Should the Shower Seat Be?
The width of the shower seat is as important as the height of the bench. This is mainly because you don't want to take up much space in your bathroom.
Also, if you don't plan this step, you'll not finish the work properly. So, what should be the width of a shower bench?
Well, if you can sit comfortably, it'll be enough for the width of the shower seat. Even though there are no requirements from the ADA on this matter, we suggest you go for 14-15inches wide.
If you take up much more space than that, it won't look good. Also, there are no definite numbers for this. Because it'll vary from person-person as well.
So, before building a shower bench, make sure you're considering the user's body type. Hence, you can create a better shower bench.
How Deep Should a Shower Bench Be?
At times, people don't consider the depth to be as important as the height and width. But wait, let me tell you something.
The depth of the bench is more important and you should consider it. This is because the depth will have an effect on the posture of its user.
And, a better posture is always a great point. Nevertheless, a bad posture can create serious issues too. So, it's better if you know what depth to use.
Here, the ADA regulations will play a part as well. The ADA recommends that you should have a depth of 15-17inches. By having a depth like this, you'll be able to sit comfortably.
On the other hand, if you have an L-shaped seat in your bathroom, you don't need more than a 15-inch depth on that. This is because they're already narrow and provide a better space overall.
DIY Shower Bench Construction
You can buy a shower bench from online or other markets. But, these benches cost a lot and the service charges add up to the cost.
And, if you're on a budget, you might not even want to take that option. Well, you're in luck as we're going to show you the step-step process on how you can build a shower bench for yourself.
So, let's begin
Tools
Let's take a look at the tools you'll need for the job:
Step 1: Figuring & Selecting the Shower Dimensions
It's essential that you plan out the process beforehand. So, select the height and width of the bench in your shower.
After the selection, note those out in notepad. Make sure you don't lose the measurements as they're the key for a good shower bench.
Step 2: Cut the Floor & Mark the Measurements
On the basis of the measurement, cut the floor. Here, you'll need to use a grinder. Cut around 1/8" of the floor according to the width.
Here, you'll have to use a mask and gloves for protection. Go slow when you're working with the grinder.
Step 3: Frame the Shower Bench
If the dimension is 2×4 then put the 12" on the center and about 17-19" high. Here, you'll need to frame it in place.
After you're done, use the nail gun to connect the 2x4s. You can also use a deck screw as an alternative.
Step 4: Make the Framing Level
Make sure that the framing is leveled and it's not uneven at all. This is why you'll have to shim it if it's needed.
You'll have to follow the process as it's done in leveling a bathroom floor. But, how to level a bathtub on an unlevel floor?
It's easy, just make the surface of the floor leveled before the installation. You can add tiles if necessary.
Step 5: Make the Seat
You'll need to anchor the seat of the bench. Block out the backer board as well. Use a wood blocking for the seats. Following this, add a 2×4 ledger on the studs. Make sure it's behind the framing.
Step 6: Put Plywood
On top of the bench, apply liquid nails. After this, screw in a ¾" plywood. The seat to be made tight to the bench. Make sure you've tightened the screws.
Built-in Shower Bench Pros and Cons
So, you've known the benefits, height, and even the construction of a shower bench. But, what's the best shower bench out there?
Well, there are a lot of shower benches that are great like AquaTeak Asia, DecoTeak Oasis, etc. Turns out, almost all the shower benches have some pros and cons. Let's take a look at them:
Pros
They can provide an aesthetic feel to the bathroom.
It's flexible and allows comfort for the people sitting in it.
You can relax while sitting on it.
Helps the injured person.
You can store different things on it.
Cons
Takes up much space.
Is expensive
It's tough to assemble if you buy it online.
Wrapping Up
That's all we have for you. By reading this article, you'll know everything about the shower bench.
In the end, we'd like to say that there are a lot of shower bench options available around you. If you don't like them or have the budget for them, you can easily build one for yourself.
So, what is the height of a shower bench? You'll now know the answer to it. Good Luck.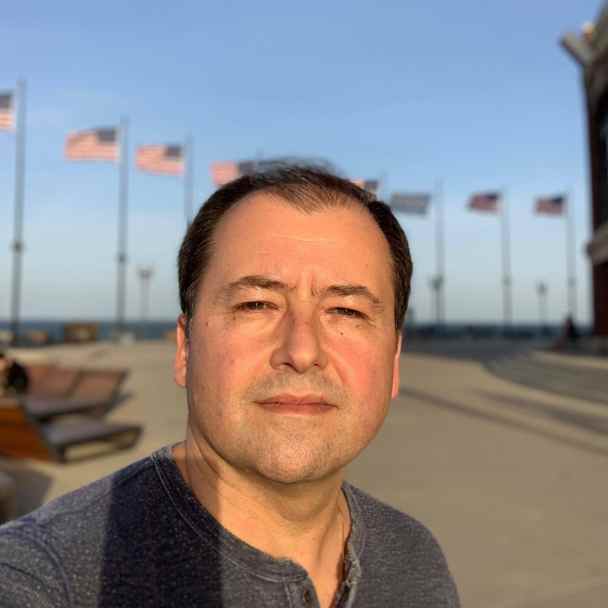 Hi, my name is Gary Paulson. I'm an architect who has been working in the construction industry for ten years now. As a weekend warrior, I've got quite a few adventures to share. Whether it's a topic or a project you're interested in, just let me know! You won't be disappointed with the post be it an article or a video we'll do just for you!