Is your fireplace right out of the 70s? Well, having a 1970s fireplace can take quite the toll on the aesthetic beauty of your living room. And if even if that doesn't bother you, the old stones also tend to make a mess by chipping all over the place. Now, what's the point of updating this fireplace of yours? Well, for starters, you'll get a modern look to your living room. Moreover, the updated frame will make sure things stay clean.
Well, why not check out our 9 step solution here on how to update a 1970s stone fireplace?
You'll start by painting the stones and giving them a complete finish. Then you'll make the frame, set up a cable chase for the wires, install the substrate and cladding and paint them your desired color. And to top it off you'll add the finishing touches.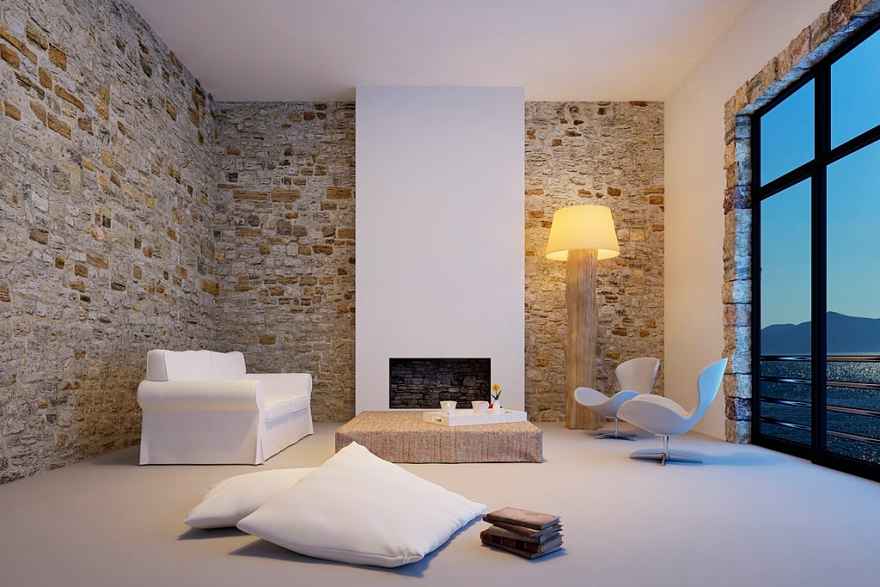 So, without waiting much longer, we'll move right into it. But first, let's see the things you might need for the job.
The Essentials To Fetch
We recommend that you get the things that we have listed below so that you can pull this off flawlessly. All these are available in the market, both online and offline.
So, here they are:
Chip Brush
Chip brushes are quite a common tool for home renovating. You'll use this to paint the stones and also to dry brush. Beware of the right size.
Painter's Tape
These are strips of tape with adhesive on one side, and plane surface on another. You'll need it to cover places that you don't want to paint.
Roller Brush
Roller brushes are another common type of tools that painters and home improvement enthusiasts have to ise. This will be used to paint the frames.
Drop Cloths
While doing the job, specks of dirt and other things can get your floor dirty. You'll use this to cover the floor to avoid a mess.
Cable Clips
Cable clips make installing cables quite hassle-free. These clips are useful when installing cables.
Now that the essentials are taken care of, let's get right down to the steps.
How To Update A 1970s Stone Fireplace?
Step-1: Prepare Things Before Painting
If your fireplace is from the 70s, then it's highly likely that it has brown and orange stones all over it. Well, that doesn't go with the designs of today.
So, we'll start the makeover by painting these stones a uniform color. You'll need to prep the paint first to start working, though.
Start by taking a bucket and filling it with equal parts of paint and water. A color like "Intellectual Grey" should do the trick here.
Also, don't forget to cover the floor with drop cloths to prevent spills. Otherwise, you're going to have a tough time trying to clean up that mess.
Now, let's move on to the next step.
Step-2: Paint The Stones
It's time to paint the stones, but not so fast. You'll need to complete this with a lot of focus to be successful.
Start off by taking a chip brush (they're pretty inexpensive) and begin painting the stones. Keep in mind that the runny paint will be dripping down.
That's the very reason I earlier told you to use some drop cloths to cover the floor. Moreover, the chip brush does a fantastic job of reaching all crevices.
Now, be patient and paint the stones carefully. However, don't worry, it won't take long. As you keep painting, you'll get the hang of it.
Once you're done with the whole thing, move on to the next step.
Step-3: Wipe The Stones
You're now 2 steps closer to your goal. Once you've applied the paint on all stones, slightly dampen a piece of cloth and lightly wipe it.
This is very important if you want to maintain a texture on your stone. It makes sure your paint doesn't have total coverage and gives it a natural touch.
Now, this step may look easy, but it's very messy. So, I repeat again, cover your floor with a drop cloth.
Once you're done with this step, move to the last step involving these stones.
Step-4: Dry Brush Some More Paint
This step is necessary if you want to add some dimension to your work. Get a color for this that is one shade lighter than the one that you've used.
Dab a dry chip brush in a tiny bit of the paint that you chose. Now, off-load the brush on a paper plate to ensure minimal color on the tips.
Then, highlight the raised areas of the stone to add depth. Start with a minute amount of highlights. Add more highlights if you want to.
If you're done with the highlights and the dry brushing, you can move on to the next step.
Step-5: Construct The Frame
Okay, this step needs a little bit of work. I mean, come on, nothing good comes without some hard work. So, let's get some woodwork done, shall we?
Now, the fireplace design that we have in mind involves building a frame for your fireplace.
Why even paint the stones in the first place then, you ask?
Well, this way, you can remove the frame if you please. This gives you a chance to change the look of your living room when needed.
So, at first, take the measurements. However, we'd recommend you to ask a professional to help you with this. Tell them to create a nice structure for you.
Now, you have two options. You can make the frame yourself, or you can get it made. We prefer the latter if you don't have enough experience.
Once you're done with the frame, jump onto the next step.
Step-6: Make A Cable Chase
This step is for those who want to attach something like a TV or sound system over the fireplace frame. So, you can skip it if you don't think of doing so.
A cable chase will make sure you don't have a messy situation of cables. So, start by choosing some kind of tube. Any type of tube should do the job.
If you have no tubes around, a plumbing pipe will do as well. Now find something heavy to attach to the end of the cable to feed it through the chase.
Here's something we came up with:
Take a piece of sturdy wire and a jingle bell. Now use it to feed the cables into the chase and… Voila! You're done.
Step-7: Install The Substrate and Cladding
Once you've laid the wires, you'll need to install one substrate (2 if you're mounting a TV on). Use non-combustible material for the boards.
Now that you've set everything in place, you need to close it up. And add the cladding on top of the frame.
Try using shiplap for the cladding. It'll give your renovated fireplace a modern and crisp look.
Step-8: Paint Them
It's almost done. All that's left is for you to paint it. Choose an appropriate color and use a roller brush on it. Get creative if you want to.
However, make sure the applied paint is even. Otherwise, it'll look weird.
Step-9: Add Finishing Touches
The hard parts are done. Now it's time for you to add the finishing touches. Mount the TV and add some decorations around.
From now on, it's a free country. You can add tiles and go Picasso on them. Or you can install a mantel as well. But, make sure it's easy on the eyes.
Frequently Asked Questions
What should the ratio of paint and water be for painting the stones?
The ratio of water and paint for the one that you use for the stones should be 1:1 or 50% water and 50% paint.
What kind of paint is best for painting the frames?
We would recommend Acrylic paint if you want to paint the frames directly, which is usually not necessary. The cladding is usually what is painted among everything.
What kind of wood would be best for the frames?
We would recommend you to use oak over all other kinds of wood. But Pinewood and Spruce wood would also do the trick. They are sturdy and are usually used to make homes. You can also use wood from the Western Red Cedar tree.
Would it be a problem if the paint I use on the stones gets runny?
It's absolutely fine if your paint gets a little too runny. In that case, just cover your floors so that you don't have to clean a huge mess.
What do I do if I add too many highlights while dry brushing?
If you add too many highlights, you can fix it by dry brushing with the color you used on the stones.
Wrapping Up
That brings us to the end of our piece on how to update a 1970s stone fireplace. Well, we did promise you an extra tip that can help you.
Well, if you want a vintage look to your fireplace, try using the German Schmear Technique. It gives the stones a worn-out, yet clean look.
So, that's all we had to offer on the topic. Did it help you in any way? Or did we miss anything?

Well, you can let us know in the comments below.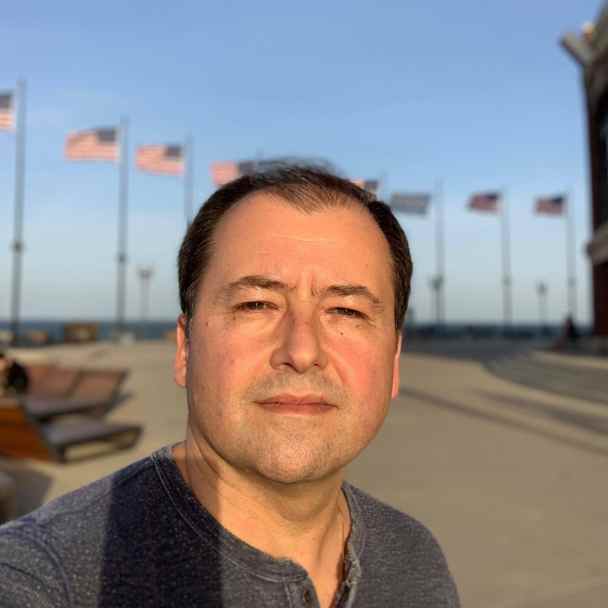 Hi, my name is Gary Paulson. I'm an architect who has been working in the construction industry for ten years now. As a weekend warrior, I've got quite a few adventures to share. Whether it's a topic or a project you're interested in, just let me know! You won't be disappointed with the post be it an article or a video we'll do just for you!